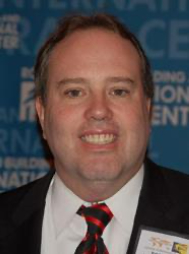 Ralph E. Winnie, Jr. graduated magna cum laude from Jacob D. Fuchsberg Law Center in 1999 and received an LL.M. in Taxation from Georgetown University Law Center in 2002. He is a member of the District of Columbia and New York Bars and is admitted to practice before the U.S. Supreme Court. He studied international law at Oxford University (Magdalen College) in Oxford, the United Kingdom and Moscow State University in Moscow, Russia.
Mr. Winnie is a partner of Henson, Pang and Winnie, a premier international law firm and consulting group with offices in Washington, D.C. in the United States and Shanghai in the People's Republic of China. He also serves as Director of the China Program for the Eurasia Center and its Eurasian Business Coalition, an organizations dedicated to promoting and preserving the ideas of affordable housing, economic cooperation, environmental sustainable development and the promotion of business development, tax and trade between the United States and the fifty nine nations comprising Eurasia.
Mr. Winnie has extensive experience in international affairs, international business development and trade, and domestic and international tax policies. He has communicated or worked with members of Congress, numerous U.S. agencies, as well as foreign governments at the highest level, including heads of state. Mr. Winnie holds, or has held, many prominent positions including most recently: Director of the China Program for the Eurasia Center; Vice-President of Global Business Development for the Eurasian Business Coalition; and countless board positions for international organizations. He is particularly experienced in Asia and Eastern Europe, travelling to countries such as China, Mongolia, Russia, Turkey, Azerbaijan, Uzbekistan, and numerous others. Many of these were as part of official US delegations, or as a direct invitation from the foreign government. In 2010, Mr. Winnie organized a meeting between several members of a Beijing delegation, representing the China Association for International Friendly Contact, with several members of Congress to discuss US foreign policy objectives and mutual collaboration.
As the Director of the Eurasian Business Coalition's China Program, Mr. Winnie was appointed by the Guangxi Investment Promotion Agency as Business Development
Representative for North America. He has been responsible for the promotion of business development, tax and trade between Guangxi province in the People's Republic of China and the United States. Ralph has worked directly with clients who wanted to do business in Guangxi province, arranging meetings with provincial government officials and the Guangxi Investment Promotion Agency who have assisted him in helping to identify and locate potential Chinese joint venture partners for clients.
Mr. Winnie has also hosted high level delegations from Guangxi province in Washington, D.C. and organized a seminar for Guangxi government officials to meet with individuals and business leaders who had an interest in learning about business and cultural opportunities in China in September 2005 and December 2007.
Mr. Winnie is responsible for advising domestic and foreign clients regarding international tax minimization strategies and joint venture partnerships in China. He has been a VIP guest of the Guangxi Investment Promotion Agency at the annual China- ASEAN Exposition in Nanning, negotiating and establishing relationships with potential Chinese business partners for firm clients. Ralph has been interviewed and written up in the local Nanning Daily Press and has done live interviews with CCTV. Ralph E. Winnie, Jr. also works with various coalition and industry groups in Washington, D.C. such as the U.S. Asian Cultural Academy and Rotary International. He has published opinion editorials in Russia Now, an international supplement of the Washington Post, discussing a variety of topics related to current business trends and foreign policy issues dealing with China and Russia and his definitive article on Taxation of International Athletes appeared in Tax Notes International.
Mr. Winnie. has extensive experience and expertise dealing with members of Congress, U.S. agencies and foreign governments. His foreign governmental contacts are on the highest level, having reviewed an agreement between an Asian Government and the Government of the United States for the Avoidance of Double Taxation and the Prevention of Fiscal Evasion with respect to taxes on income and capital. Ralph similarly assisted this same foreign governmental entity by developing relationships with members of Congress in an effort to locate medical equipment for the Army Hospital in that country.
Mr. Winnie. is an accomplished speaker, speaking at prestigious institutes such as The World Bank, The Woodrow Wilson Center, and Columbia University. He has also granted numerous interviews for media organizations such as the Voice of America and Chinese Central Television (CCTV). Mr. Winnie's international breadth is evident through his numerous published articles in such publications as the Washington Post, the Diplomatic Courier and Tax International. Topics ranged from energy and gas to privatization in Russia and US-China trade issues. He has also attended prestigious conferences such as the 2011, G8 conference in Deauville, France.
Mr. Winnie was a high school wrestler in Hawaii for Punahou High School and currently serves on the Executive Board of the United States Wrestling Foundation. He was team leader of the U.S. wrestling team at the Cerro Palado tournament in Cuba.