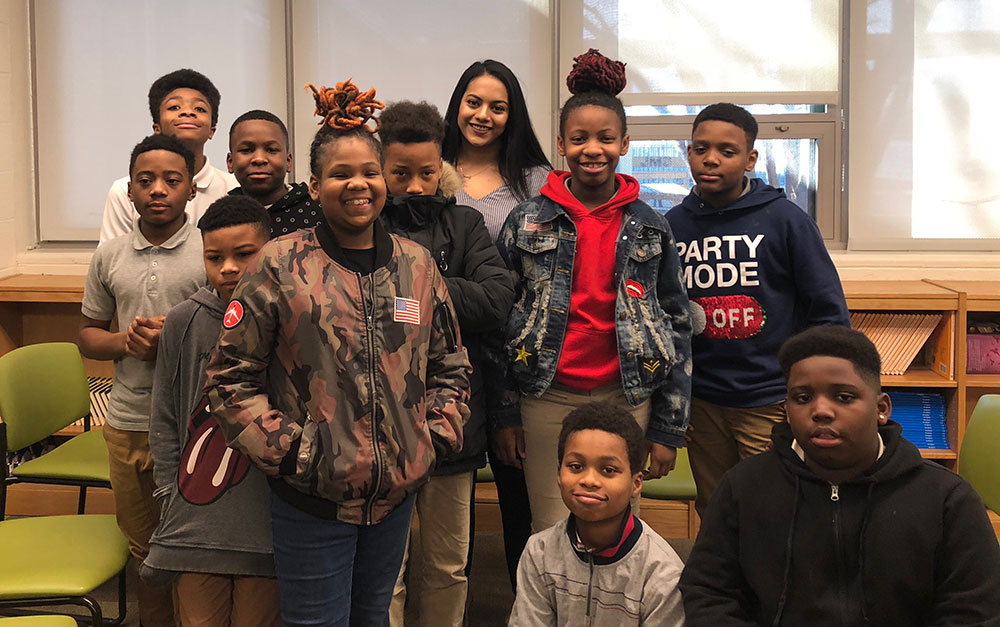 FAIR Girls offers a variety of trainings, outreach, and prevention education workshops that can be tailored to your organization's needs.
Human Trafficking 101/ Commercial Sexual Exploitation of Children (CSEC) 101
These training presentations are intended for any direct service providers, law enforcement, first responders, foster care providers, juvenile justice system staff, faith-based groups, hotel and hospitality organizations, and community members who would like to learn more about human trafficking. These trainings can range from one hour to a full day, depending on the type of training requested, the audience level of knowledge/experience, and specific topics covered. This presentation takes an in-depth look at human trafficking, what it is…and what it is not. We cover topics such as risk factors, warning signs, statistics, definitions, misconceptions, and how to work with trafficking survivors in a trauma-informed and survivor-centered manner.
Tell Your Friends
Tell Your Friends is a four-module, multimedia prevention education curriculum taught in junior high and high school classrooms, after-school programs, youth shelters and group homes.
Through educating high-risk girls and boys about their rights and resources in a school setting, the curriculum both empowers and motivates students with the knowledge, communication skills, and community resources to keep themselves safe from exploitation and trafficking and to become peer educators who will "tell their friends," families, and communities how to do the same. Using video, drawing, and popular music, the curriculum is interactive and age-appropriate; it defines what human trafficking is, identifies risk factors for teen girls and boys, discusses healthy and unhealthy relationships, draws links between intimate partner violence and human trafficking, and provides a citywide resource guide to students to help them reach us and our community-based partners across the DMV area.
The curriculum is presented in a fun and interactive way that sparks healthy debates and allows vulnerable teens to learn ways to stay safe and how they can get help.  After every workshop, we pass out note cards where students can anonymously ask questions for us to answer in the next session. Some recent questions we've received have been, "What can I do to help a friend who is being hurt and exploited?" and "I have an older boyfriend who is pressuring me to have sex and do things. Should I tell him I don't want to or just give in?"
FAIR Girls has educated over 3,000 at-risk youth in Washington, D.C., Maryland, and Virginia to stay safe from trafficking. If you are interested in partnering with FAIR Girls to educate youth in your community, please ask about our partnership opportunities by contacting Shannon Sigamoni, Director of Programs, at ssigamoni@fairgirls.org.
FAQs
1. How much do the trainings cost?
The cost of each training varies depending on the audience size, population, location, and requesting organization.
2. Where do these trainings take place?
Depending on where you are located, we can come to you!
3. I don't really like these training options. Do you offer anything else?
Yes! Contact us to find out more about how we can customize a presentation for you.
4. How do I request a training?
E-mail Shannon Sigamoni, Director of Programs, at ssigamoni@fairgirls.org or visit our Request a Training page. To expedite your request, please be sure to include the type of training you are seeking, the number of anticipated attendees, and a proposed date, time and location.
Prevention Education