Be the Light, Be the Change
Virtual Fundraiser Sponsorships
Please Support the FAIR Girls Virtual Fundraiser
The FAIR Girls Virtual Fundraiser on
Thursday, June 3rd, 7:00-8:00 PM Eastern
, will enable us to continue to provide the programs, critical services and resources to the trafficking survivors that we serve so that they can create a brighter path for themselves. Below you will find a list of our different sponsorship packages that are available for your consideration. We greatly appreciate your support! Questions? Please contact Jennifer Longmire-Wright, FAIR Girls Development Director, at
jlongmire-wright@fairgirls.org
. Thank you!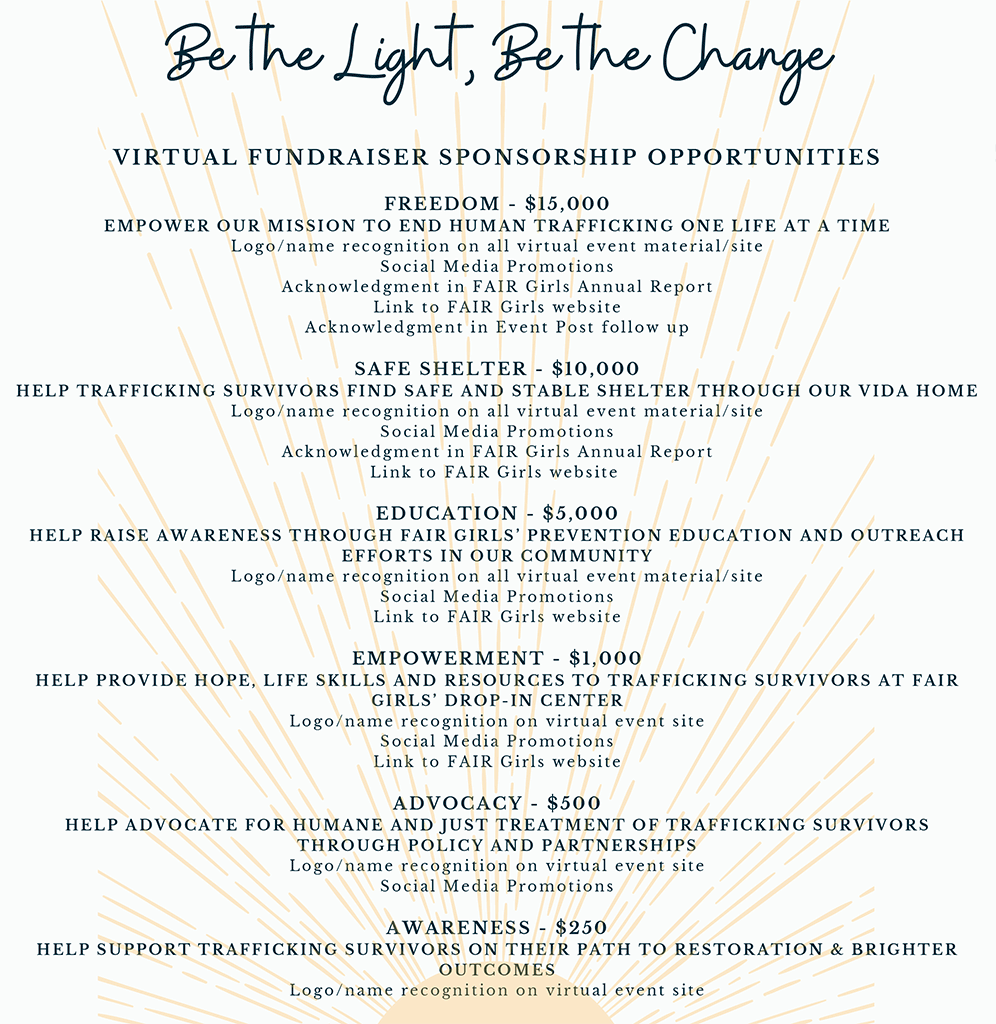 Please fill out the online form below to specify your sponsorship level and use your credit card.
If you prefer to avoid
the online transaction fee, please
click here
to print the sponsorship form and follow the instructions on page 2 to send us your payment via mail or email. More event details to follow soon. Thank you for your kind generosity!
FAIR Girls Virtual Fundraiser Sponsorships