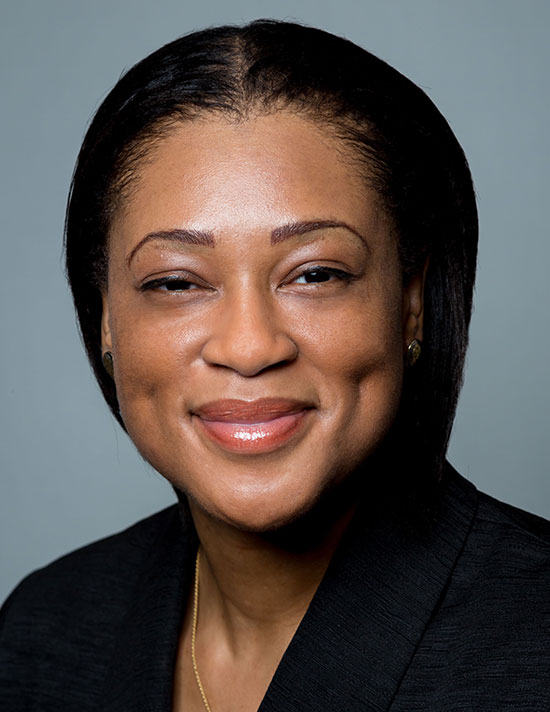 In November 2019, Millicent Nwolisa became FAIR Girls' Deputy Director. Millicent is an experienced operations administrator with a broad range of experience in providing leadership and strategic direction to non-profit organizations. As Deputy Director, she is responsible for operational oversight, resource management and ensuring organizational and programmatic compliance at FAIR Girls.
Prior to Joining FAIR Girls, Millicent served as the Director of Client Services at Laurel Advocacy and Referral Services. In that role, she was responsible for the administration, management and supervision of agency programs and staff which led to enhanced program operations and development. Prior to that, she served as the Regional Director of Operations for Unified Community Connections where she facilitated operational oversight of all agency departments in Central Maryland including residential, transportation and day habilitation. In this role, she was responsible for ensuring compliance with State of Maryland regulations for all agency departments, facilitating budget preparation and monitoring and building relationships with agency partners. In previous roles as Executive Director for Bridges to Housing Stability and Chief Operating Officer for the Potomac Center, she was responsible for overseeing the administration, programs and strategic plan of the organization.
Millicent's personal belief is that all effort, regardless of size, should be made by every able person to do his/her part today in leveling the playing field for the have nots of society. Millicent has devoted her career to collaborating with agencies that provide critical services to vulnerable and disadvantaged populations because she believes that the potential of an enviable life is available to all.
Millicent earned a Bachelors degree in English from the State University of New York at Stony Brook and a Master of Science degree in Organizational Leadership from Nyack College. Millicent lives in Maryland with her husband and enjoys reading, taking long walks (not on the beach) and traveling.
Millicent Nwolisa