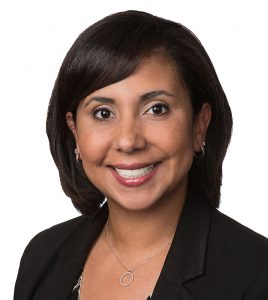 Jeniffer M. De Jesus Roberts is a partner in Alston & Bird's Government Contracts practice. She helps new and veteran government contractors navigate complex issues and matters involving ethics and compliance, litigation, investigations, M&A, and corporate and business transactions issues. From conducting M&A due diligence and post-merger integration efforts to advising on government contracting opportunities and administration to reviewing, designing, and enhancing global compliance and ethics programs to leading internal investigations and government investigations defense, Jeniffer offers end-to-end services that allow new and established government contractors to operate effectively within the myriad domestic and international regulatory restrictions.
Her near-decade of experience as a senior in-house counsel for two large public companies gives her an informed perspective when advising clients. Business leaders benefit from her keen ability to obtain consensus and to identify, manage, and reduce risk on a variety of critical compliance issues affecting companies who do business with the government.
Jeniffer is very active in her community and served as pro bono general counsel to FAIR Girls from 2016 to 2019, prior to joining the Board of Directors in April 2019. In her spare time, Jeniffer loves to travel and explore far-away places with her husband and two boys.
Jeniffer Malin De Jesus Roberts