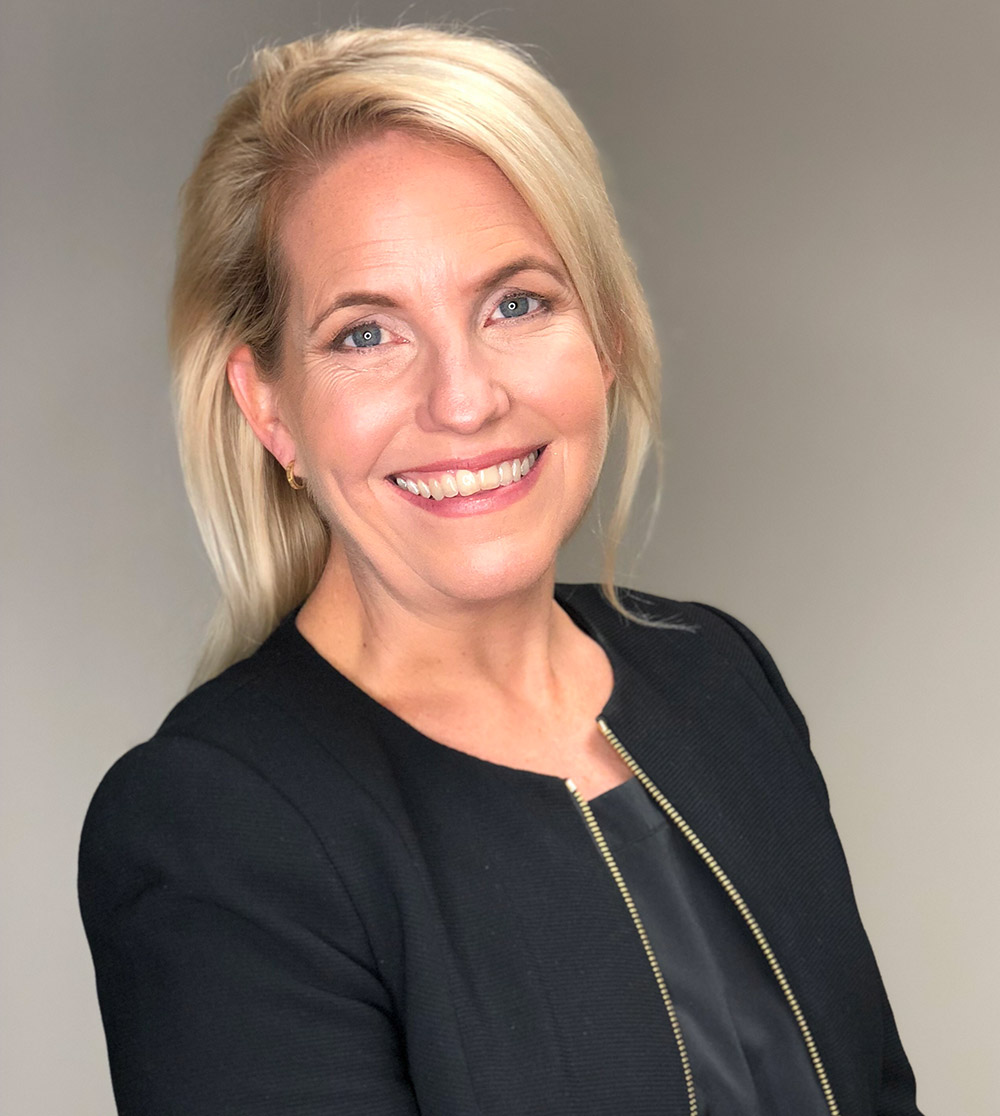 In December 2017, Erin Andrews became FAIR Girls' Executive Director. Erin will be taking on this new role in addition to her invaluable work as FAIR Girls' Director of Policy. As Executive Director, Erin manages and oversees the day-to-day operations of FAIR Girls to enable it to continue to thrive as a successful anti trafficking nonprofit. As the Director of Policy at FAIR Girls, Erin oversees the policy branch of the organization, Solaine (inspired by a French word meaning dignity), which includes analysis, guidance, and strategy development on all policy and legislative efforts that are the logical extension of FAIR Girls' mission, such as drafting legislation, participating in and advancing legislative agendas, and directly lobbying for law and policy. Erin is also responsible for communications, publications, trainings, community building, and task force participation regarding FAIR Girls' policy positions.
Previously, Erin was an Assistant United States Attorney in the District of Columbia where she investigated and prosecuted an array of crimes in the United States District Court for the District of Columbia and the Superior Court for the District of Columbia. As an AUSA, Erin successfully managed federal and local prosecutions of multiple defendants for sex trafficking of minors and obstruction of justice; obtained convictions in cold cases involving prolonged child sexual abuse and incest; investigated multiple sexual assault cases involving adults and minors employing the collection, analysis, and use of forensic DNA evidence, including the Combined DNA Index System (CODIS); investigated Sex Offender Registration violations on the federal and local levels; tried dozens of cases involving intra-family violence; and presented case studies to the Human Trafficking Taskforce to further the multidisciplinary approach to the prosecution of adult and child trafficking cases. In recognition of her work, Erin was twice honored with Special Achievement Awards. Prior to that, Erin was an associate at Williams & Connolly LLP where she was involved in a myriad of criminal and civil litigation, including primary responsibility for the day-to-day management of a federal civil case representing three children who were sexually assaulted.
Erin received her Juris Doctor in 2001 from Georgetown University Law Center, graduating cum laude and as a member of the Dean's List. Erin was a member of The Georgetown Law Journal and the Georgetown Law Center Domestic Violence Clinic. Erin received her Bachelor of Arts degree, summa cum laude in 1998 from The University of Notre Dame where she majored in Psychology, Sociology, and Gender Studies and was a member of Phi Beta Kappa, Alpha Kappa Delta (Sociology Honor Society), and the Dean's List. Erin's Gender Studies Thesis was entitled The Battered Women's Syndrome: A Reevaluation.
Erin lives in Bethesda, MD with her husband and two young children. She loves traveling and looks forward to traipsing around the world with her kids and getting to see it through their eyes. When she's not running after the kids or legislators, she enjoys hiking, triathlon training, and good glass of wine.
Erin Andrews